Contract Advisory Services
CAS sp. z o.o. operates on the market of advisory services of construction trade on behalf of all entities participating in the investment process, which are provided with high quality contract and transactional advisory services thanks to the experience and broad engineering knowledge of our Experts and Specialists.
Disputes may arise even in the best managed projects. The first line of defence against building litigations is, above all, effective prevention.
Find out more
As a part of the transaction advice, you can rely on our Experts to conduct the Technical Due Diligence analysis, as well as property valuation.
Find out more
Case Studies
See details
Construction of the second subway line in Warsaw
See details
Construction of Łódź Fabryczna Railway Station in Łódź
News
Congratulations to Magdalena!
17 June 2021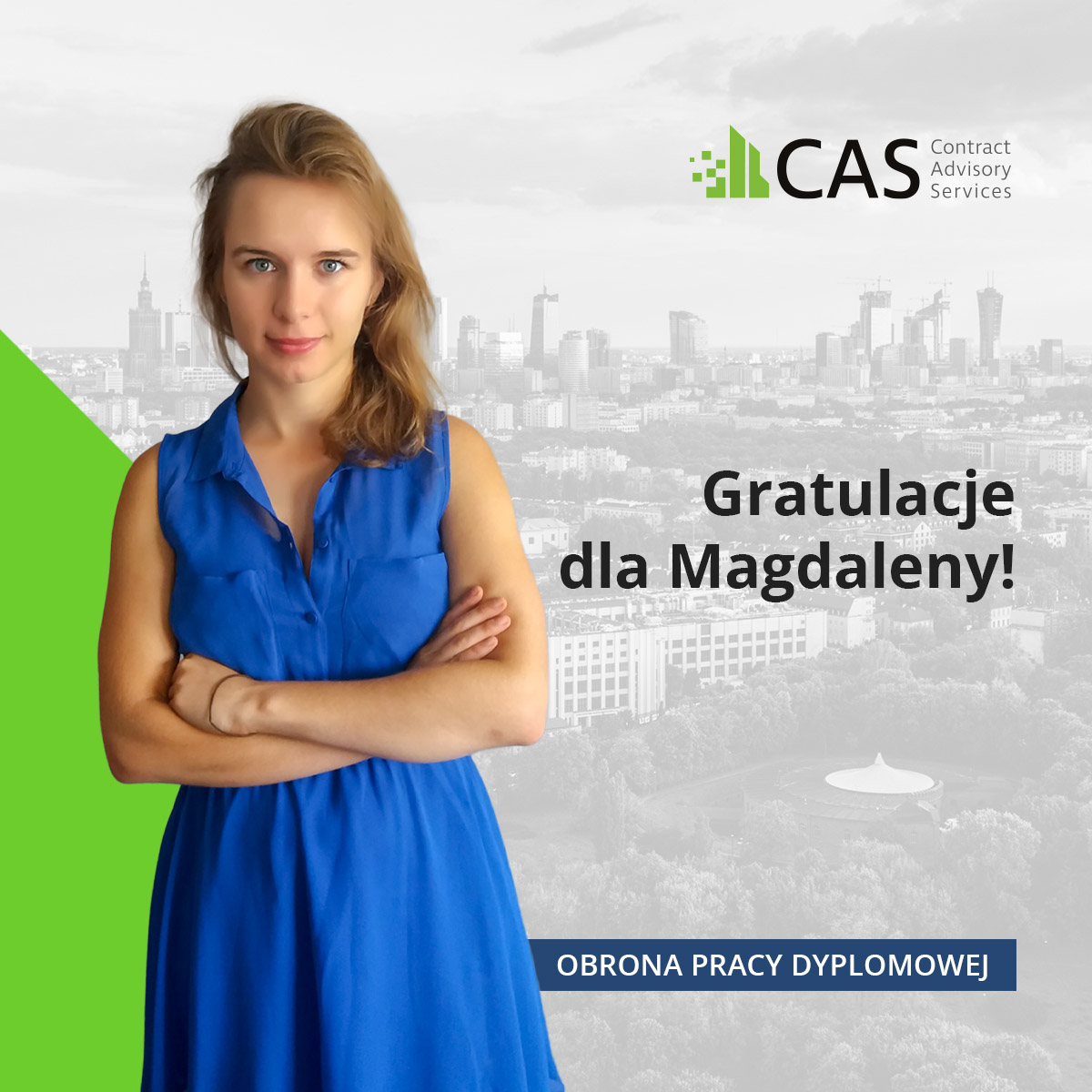 We would like to congratulate Magdalena Dąbrowska, who defended her master's thesis and obtained the title of Master of Science in Civil Engineering at the Warsaw University of Technology!
Czytaj więcej
Presentation of the CAS Report – 12th SKB Conference
08 June 2021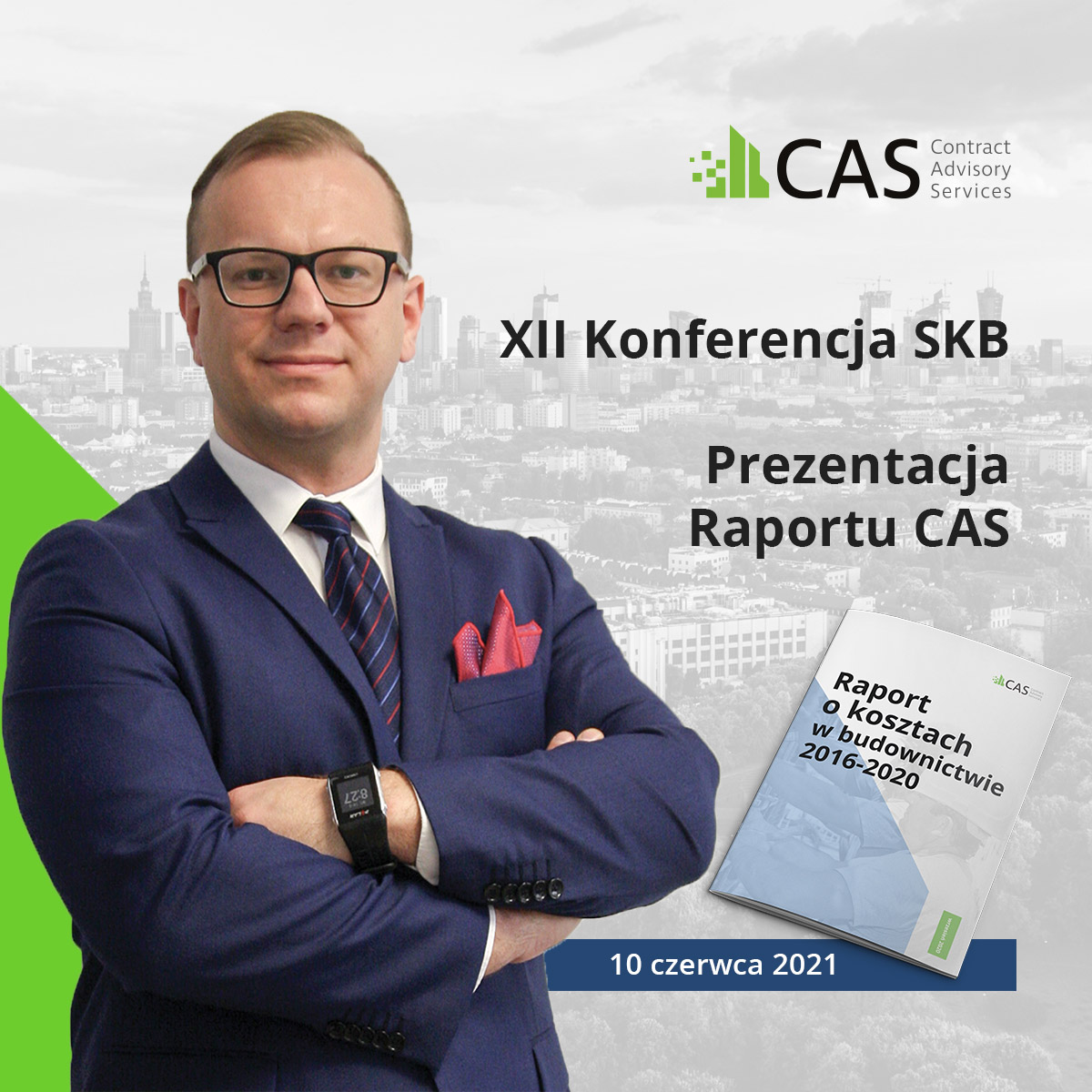 On June 10, as part of the 12th Conference of the SKB Association, Maciej Kajrukszto will present the CAS Report on construction costs 2016-2020. We encourage you to participate in this event.
Czytaj więcej