Contract Advisory Services
CAS sp. z o.o. operates on the market of advisory services of construction trade on behalf of all entities participating in the investment process, which are provided with high quality contract and transactional advisory services thanks to the experience and broad engineering knowledge of our Experts and Specialists.
Disputes may arise even in the best managed projects. The first line of defence against building litigations is, above all, effective prevention.
Find out more
As a part of the transaction advice, you can rely on our Experts to conduct the Technical Due Diligence analysis, as well as property valuation.
Find out more
News
📈 CAS IN NUMBERS – OUR 6 YEARS TOGETHER!🎉
15 February 2023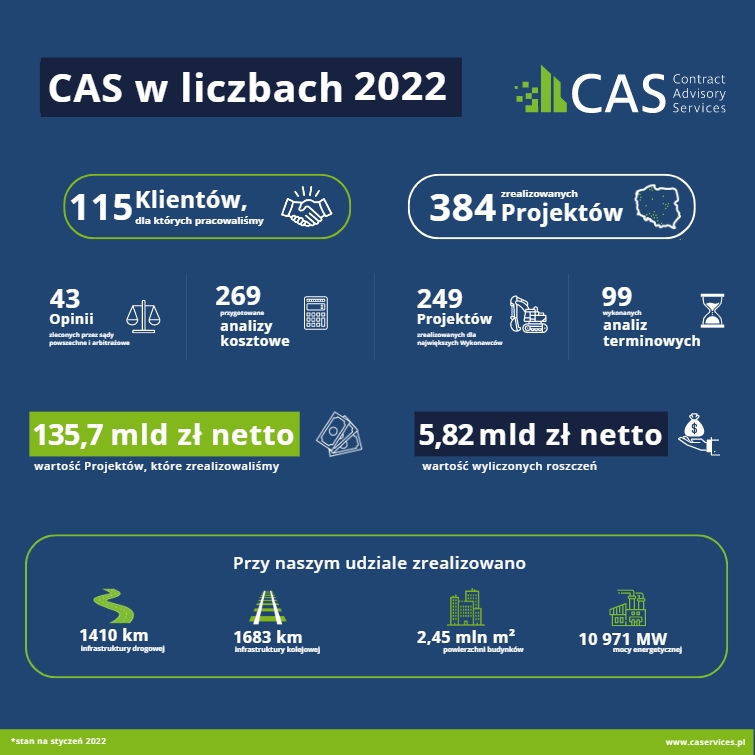 We would like to thank all our existing clients for trusting us during the cooperation in the implementation of all these projects. 😊
We would also like to thank our entire Team for sharing their knowledge and experience and for their commitment to their work. 🤗
We do not rest on our laurels, because the plans are really ambitious, and our team has a black belt in their implementation. 💪
Czytaj więcej
💡 CAS SURVEY – CONSTRUCTION DISPUTES 2022
24 January 2023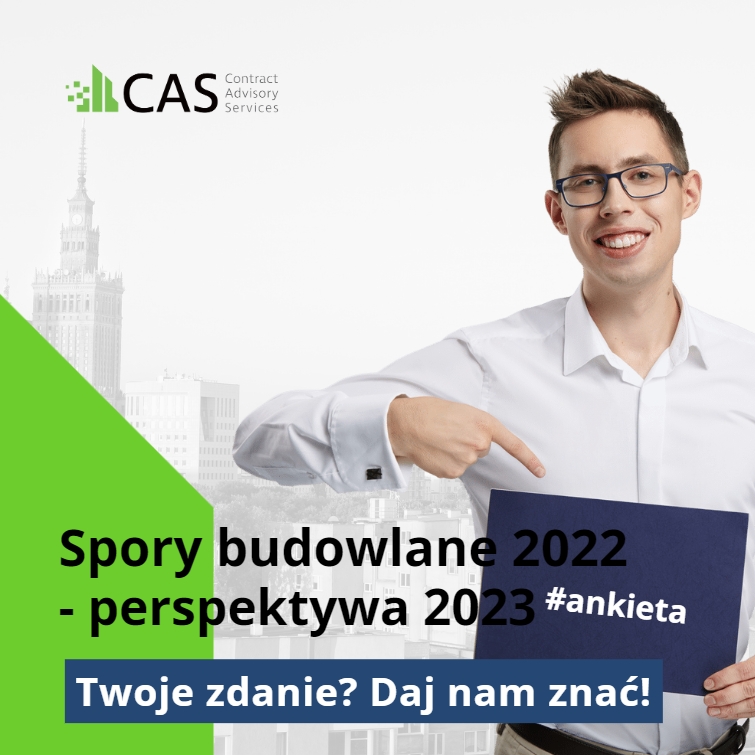 We encourage you to complete the CAS survey on construction disputes in Poland.
This year, in addition to the impact of the COVID-19 pandemic, we will also ask about the impact of the outbreak of war in Ukraine on the implementation of construction projects.
📑 The results of the study will be the basis for creating a Report presenting the situation in the construction industry and containing the conclusions of our Experts.
Czytaj więcej