Contract Advisory Services
CAS Sp. z o.o. operates on the market of advisory services of construction trade on behalf of all entities participating in the investment process, which are provided with high quality contract advisory services thanks to the experience and broad engineering knowledge of our Experts and Specialists.
The first line of defense against building litigations is effective prevention. In order to help you prevent such litigations, our Experts and Specialists identify the potential threats, and then recommend solutions, allowing for smooth project performance.
Find out more
Unfortunately, disputes may arise even in the best managed projects. In such case, our actions are aimed at putting the project on the right "track" of performance. Rendering services, we aim to reduce the negative impact of the dispute on the project. Our quick response may mitigate the consequences of the litigation.
Find out more
Case Studies
See details
Construction of the second subway line in Warsaw
See details
Construction of Łódź Fabryczna Railway Station in Łódź
News
Perfect bachelor's and master's defences!
25 July 2019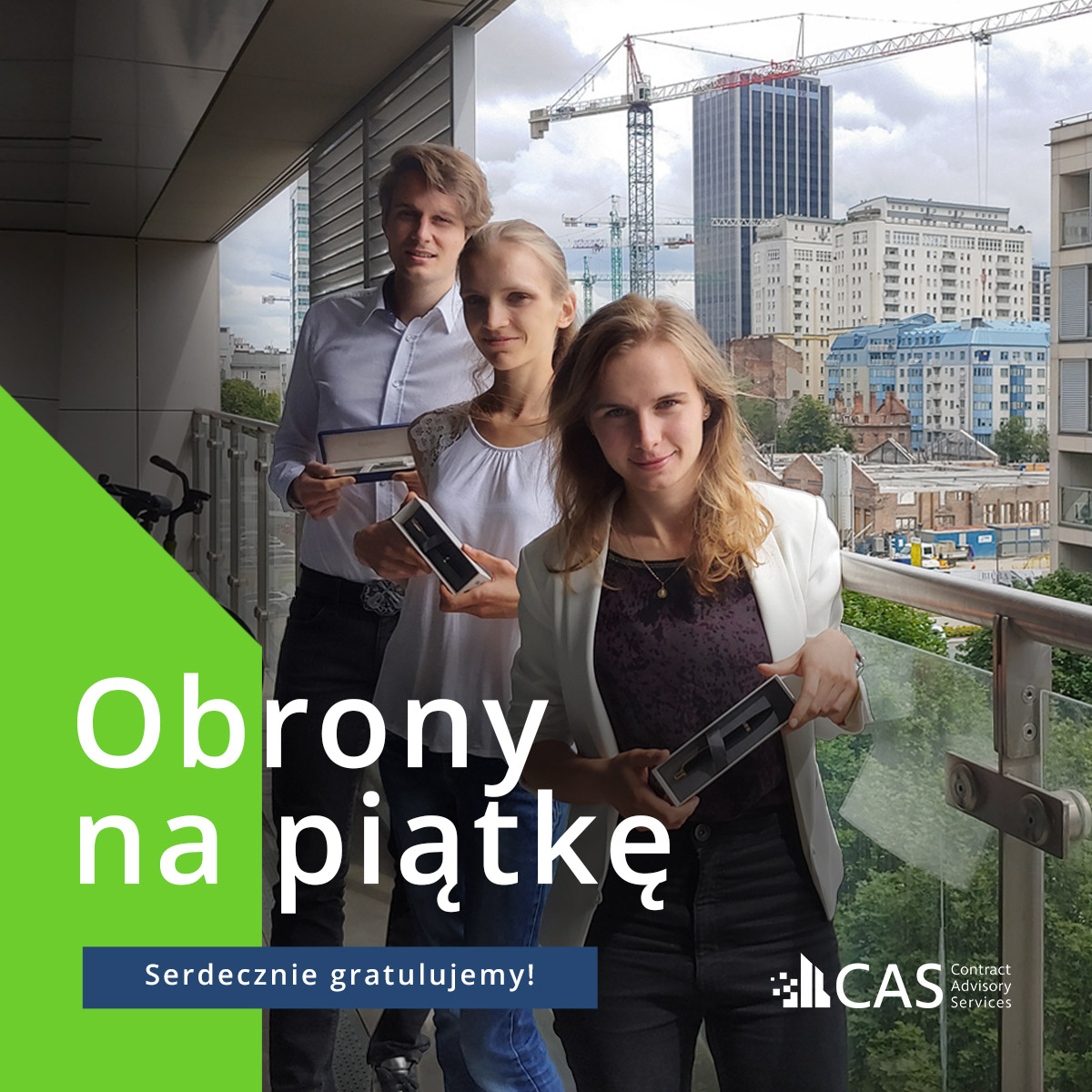 We would like to congratulate our young adepts who have just defended their bachelor's and master's theses! Ewa Kukawska and Magdalena Dąbrowska received an Engineer degree in the Faculty of Civil Engineering at the Warsaw University of Technology, while Bartosz Witkowski has defended his master's thesis and recieved a Masters degree in the same Faculty of Civil Engineering.
Czytaj więcej
Mariusz Tartas – Quantum Specialist
11 July 2019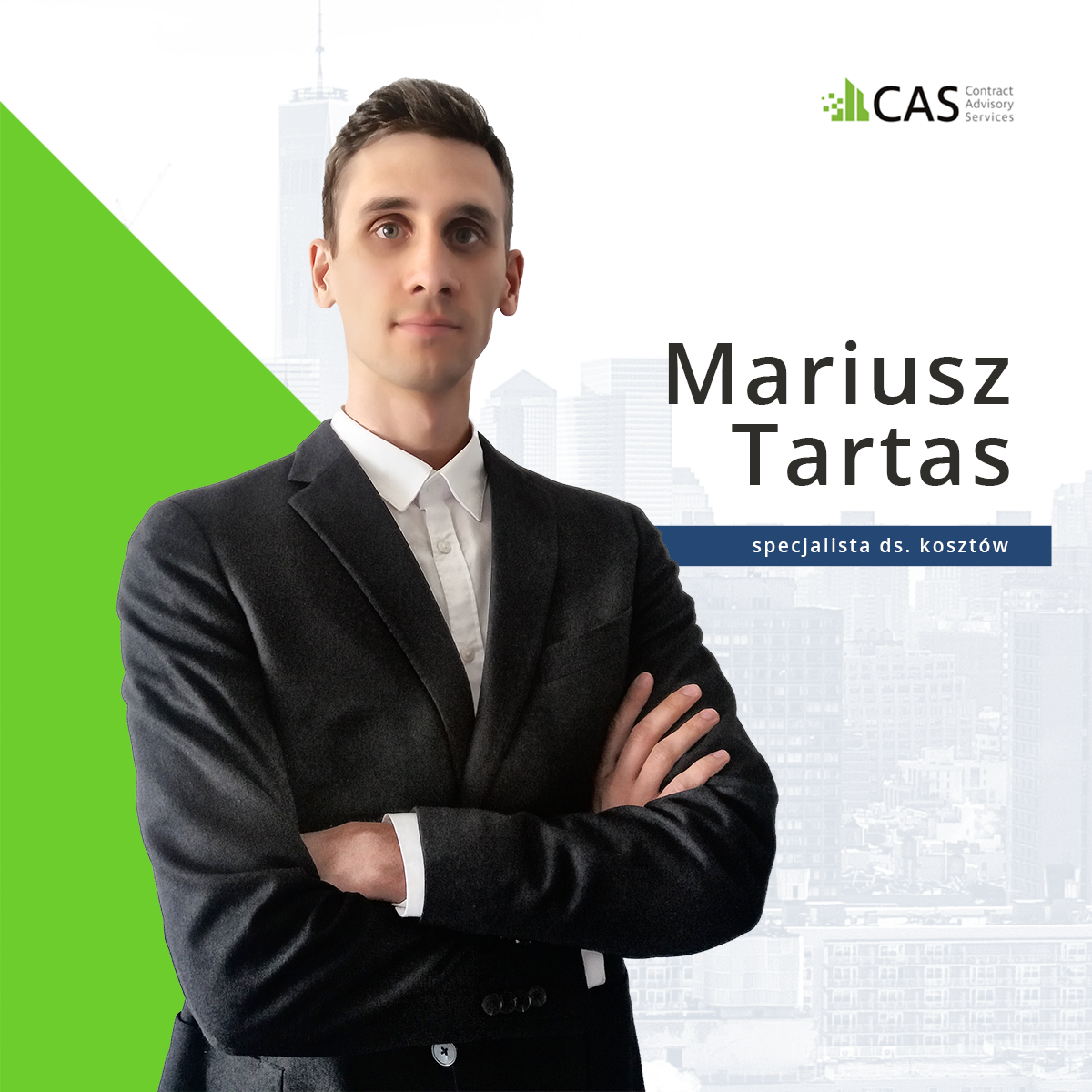 We are glad to inform that this month Mariusz Tartas has joined our CAS Team.
Czytaj więcej