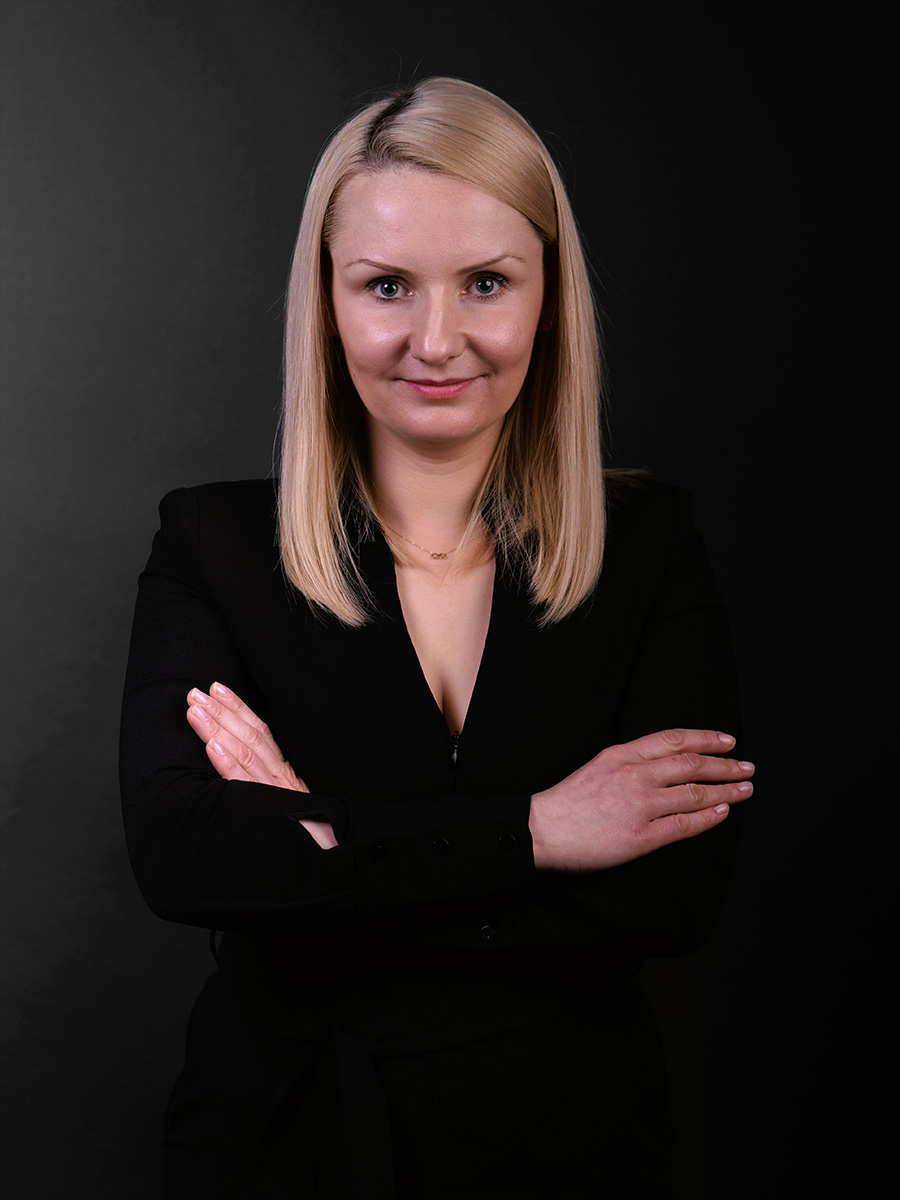 +48 515 701 475
Monika Domagała
Project Financial Controller
"The purpose of managing the cost of investment implementation is to ensure the most efficient use of the funds allocated for its financing in the various phases of its creation."
Education
MSc in Economics – specializations: Accounting and Financial Analysis and Controlling in road construction company
Postgraduate Studies: Management in logistic processes
Professional associations
Member of International Controllers Association ICV POLAND
Member of the Academy of Controlling
Biography
Monika is a graduate of the School of Business with a specialization in Economics: Accounting and Financial Analysis and Controlling in road construction companies. She expanded her knowledge at postgraduate studies with specialization: Management in Logistic Processes.
She gained her professional experience working for a general contractor in the financial department and as a business controller. Monika worked on construction investments, mainly in the field of road infrastructure. Her passion is Controlling, she is also constantly expanding her knowledge in the field of road construction and bituminous and concrete surfaces. She has experience in managing investment costs, budgeting, schedule control, forecasting and reporting. She mainly focuses on investment cost optimization, financial flows and accounting analyses. Monika conducts trainings in accounting for individual clients and post-secondary schools. She has over 15 years of professional experience in financial departments for large construction projects.
At CAS Monika is responsible for project cost analysis and control, schedule and budget control. She provides independent opinions on construction investment costs.
Other areas of competence
Preparation and defence against claims
Preparation and defense against claims (concerning: delays in project performance, cost increase associated with such delay, costs of acceleration of project implementation, rationality and calculation of costs of additional works, costs of interference with project implementation).
Control of costs
Cost planning and project budgeting;
Cost risk evaluation;
Financial schedules preparation;
Cost control and monitoring;
Development of financial reports;
Verification of progress of works, interim settlements and preparation of payment certificates;
Verification of amendments to be made and their costs;
Preparation and negotiation of the final project settlement;
Verification of settlements with subcontractors;
Advising with regard to project costs.
Contract administration
Development and supervision of contract procedures;
Management of information flow;
Introduction of changes and issue of contract manuals;
Periodical monitoring of projects performed.