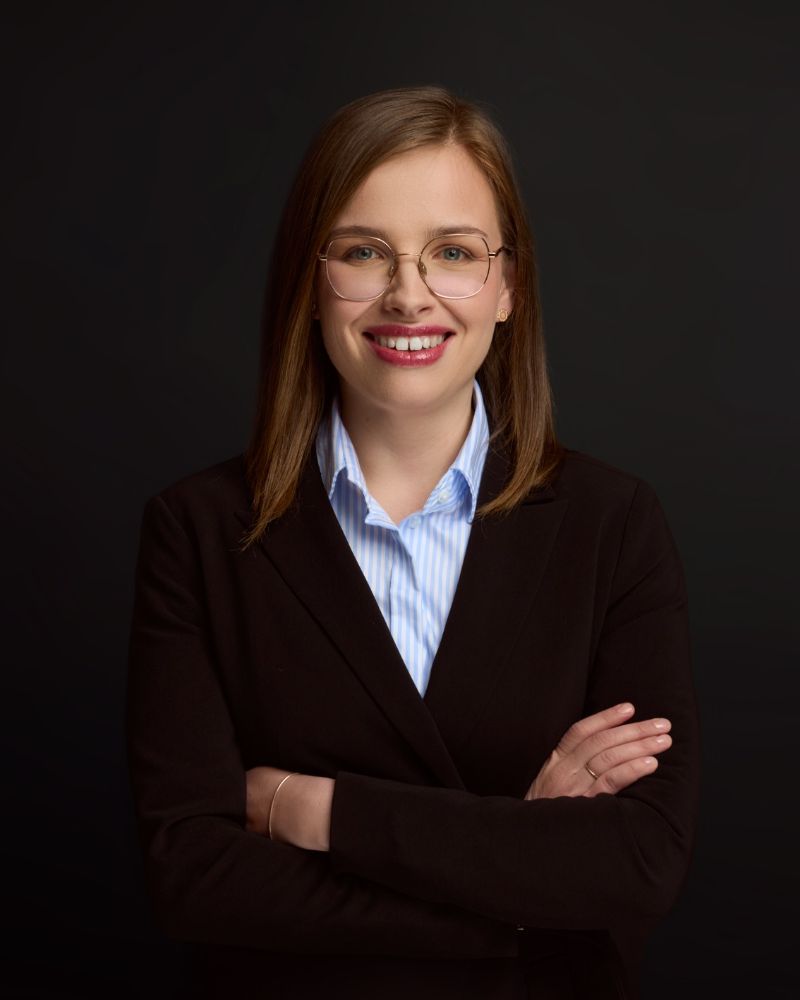 +48 783 001 575
Magda Bartkowiak
Delay Specialist

"A swift response from the CAS makes it possible to mitigate the resulting dispute."
Education
MSc Eng. in Construction, Faculty of Civil Engineering, Warsaw University of Technology (specialization: railways)
Building qualifications to manage construction works without restrictions in the road specialty
Biography
Magda is a graduate of the Warsaw University of Technology at the Faculty of Civil Engineering, specializing in Communication Engineering – Railroads. In CAS she is a delay specialist. She gained her experience working for the General Contractor as the Manager of the Technical Department in the implementation of construction investments, mainly in the field of infrastructure construction. Her main responsibilities included managing claims against the Employer, settling investments, preparing and supervising the financial schedule of the contract, developing procedures and forms for the project, and preparing reports.
Currently, Magda specializes in the implementation of private opinions in the field of delay and technical analyses. Magda assesses the impact of events on individual tasks, milestones and the final date of the project. The most frequently used analysis techniques include: Impacted as planned, As planned vs As build. The performed analysis is carried out in strict connection with the applicable contractual provisions.
Other areas of competence
Preparation and defence against claims
Preparation and defence against claims (concerning: delays in project performance);
Development of project critical path analysis;
Performance of delay analysis using the prospective and/or retrospective technique;
In the event of project implementation delays, the cost increase associated with the delay.
Planning and scheduling
Planning and scheduling at all project stages (general and detailed schedules);
Work progress reports at all project stages;
Analysis of plans and schedules;
Project critical path analysis;
Verification of amendments made and their impact on project completion dates.
Contract administration
Development and supervision of contract procedures;
Management of information flow;
Periodical monitoring of projects performed.