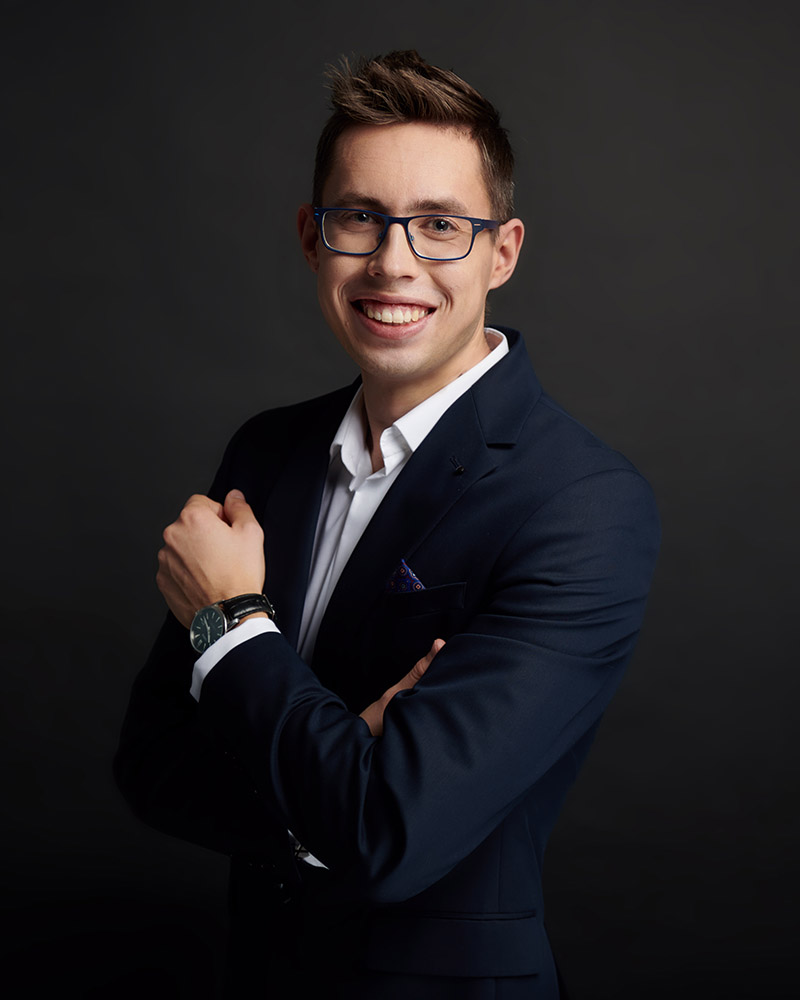 +48 721 218 958
Daniel Binkowski
Quantum Specialist

"Working with an experienced team will allow me to improve my analytical skills and gain new experience in terms of investment costs."
Education
MSc., Engineer in Civil Engineering, Warsaw University of Technology, Poland
Authorization to direct construction works in the construction and civil engineering specialization without limitations
Biography
Daniel is a graduate of Civil Engineering in the field of study: Construction, in the specialization: Construction Production Engineering.
He gained his experience while working as a lecturer in the District Inspectorate of Construction Supervision, where his duties were: conducting administrative proceedings within construction supervision and use permits, conducting inspection activities of construction objects, preparing decisions and resolutions, control of compliance with construction law and technical conditions.
At present, as a CAS Team member, Daniel specializes in implementation of private opinions in the range of cost analysis execution.
Other areas of competence
Costs control:
Cost planning and project budgeting;
Cost risk evaluation;
Value engineering;
Financial schedules preparation;
Cost control and monitoring;
Development of financial reports;
Verification of progress of works, interim settlements and preparation of payment certificates;
Verification of amendments to be made and their costs;
Verification of settlements with subcontractors.
Preparation and defense against claims:
Preparation and defense against claims (concerning: delays in project performance, cost increase associated with such delay, costs of acceleration of project implementation, rationality and calculation of costs of additional works, costs of interference with project implementation).
Other areas of competence:
Knowledge of: Administrative Procedure Code, construction law, Technical conditions that need to be matched by buildings and their location;
BIM technology;
Construction Engineering.